ARRI Rental to Focus its Activities on U.S. East and West Coast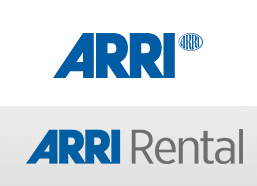 ATLANTA — After five years of serving the film community in Atlanta, GA, ARRI Rental decided to discontinue its services locally effective June 2019. ARRI agreed on a strategic shift and henceforth will concentrate its rental services in the US on the East and West Coast.
More details from ARRI (www.arri.com) and ARRI Rental Group (www.arrirentalgroup.com):
"The regional concentration of our rental activities will enable a clear benefit for our customers," says Peter Crithary, President of ARRI Rental in North America. ARRI Rental in Secaucus will remain the main hub and headquarters for all ARRI Rental services in North America. Brooklyn Haus in New York as well as the brand-new facility in Burbank, CA will develop towards flagship rental operations and ARRI training centers for the US East and West Coast. The Charlotte, NC and Vancouver, BC operations are not affected by this change.
The ARRI Rental team in Atlanta, which is highly qualified, will be offered possibilities to relocate and continue their work in other ARRI Rental premises within the United States. Rental equipment that is currently being housed in Atlanta will be transferred to our Brooklyn and Burbank operations as of June to facilitate the high demand on both, the East and West Coast.
Markus Zeiler, Executive Board Member of ARRI and responsible for ARRI Rental globally: "ARRI Rental is and will be highly committed to the motion picture industry in the US. We firmly believe that with our adjusted focus, highly skilled and dedicated staff and our state-of the art training facilities in CA and NY, we are best suited to fulfill our customer's expectations and demands in the years to come."
About ARRI:
Arnold & Richter Cine Technik (ARRI) is a global company within the motion picture media industry, employing around 1,500 staff worldwide. The company was founded in 1917 in Munich, Germany, where the headquarters is still located today. Other subsidiaries exist in Europe, North and South America, Asia, and Australia.
The ARRI Group consists of five business units: Camera Systems, Lighting, Media, Rental, and Medical. ARRI is a leading designer and manufacturer of camera and lighting systems for the film and broadcast industry, with a worldwide distribution and service network. It is also an integrated media service provider in the fields of film post- and coproduction, international sales, as well as equipment rental, supplying camera, lighting, and grip packages to professional productions. ARRI Medical focuses on the use of core imaging technologies for surgical applications.
The Academy of Motion Picture Arts and Sciences has recognized ARRI's engineers and their contributions to the industry with 19 Scientific and Technical Awards.
For locations and more information, please visit www.arri.com
About the ARRI Rental Group:
ARRI Rental's mission is to be instrumental in realizing the creative visions of international filmmakers and content producers by providing first-class camera, lighting and grip equipment—and an unsurpassed level of service—to the feature film, television, advertising, broadcast, and events markets.
Operating through a network of rental facilities in North America and across Europe, the group's combined resources and expertise allow ARRI Rental to develop and roll out exclusive, proprietary technologies. These include the ALEXA XT B+W and the ALEXA 65, a larger-than-large-format solution for high-end movies, TV series and commercials, comprising the world's only true 65 mm digital cinema camera, custom-designed lenses such as the DNA series, and fast, efficient workflow tools.
Recent productions serviced by ARRI Rental include: "Roma," "If Beale Street Could Talk," "Welcome to Marwen," "A Private War," "Fantastic Beasts: The Crimes of Grindelwald," "Boy Erased," "Bohemian Rhapsody," "Alpha," "Juliet, Naked," "Papillon," "Mamma Mia: Here We Go Again," Netflix's "Dark" and "Altered Carbon," "On Chesil Beach," "The Happy Prince," "Ant-Man and the Wasp," "Solo: A Star Wars Story," and "Avengers: Infinity War," among others.
For locations and more information, please visit www.arrirentalgroup.com
Leave a Comment: