Arup Names Robert Young Senior Theatre Consultant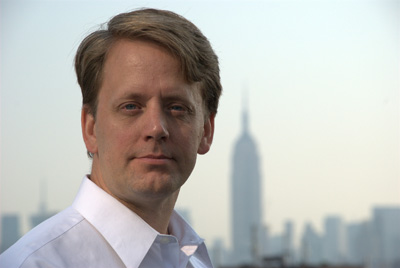 LOS ANGELES — Arup has named Robert Young senior theatre consultant. He will lead West Coast theatre design operations from Arup's Los Angeles office. Young has more than 20 years technical theatre experience. Until recently he was manager of the Technical Production Department at Theatre Projects Consultant's office in Norwalk, Conn. He joins a team of more than 30 consultants, planners, engineers and designers in the theatre and acoustics business, operating from New York, San Francisco and Los Angeles.
Arup's Los Angeles team, led by David Taylor and Jim Niesel, is currently involved in developing projects in the U.S. and abroad, including the Sydney Opera House Western Venues renovation, the development of a theatre for Baryshnikov and The Wooster Group, the re-development of the Minneapolis Northrop Auditorium and a new music recording and a performance venue in the Willamsburg section of Brooklyn.
David Taylor, leader of Arup's Arts and Culture business in the Americas said, "Rob is a respected member of the theatre community. His presence within our regional team and energetic leadership in Los Angeles is another step in the global growth of our expert practice. It will help us to draw on the knowledge and expertise available through our company — raising the standards of the work that we do locally and internationally."
Rob and the theatre consulting group will sit alongside Arup's acoustics business, forming part of the company's global network of designers and engineers. This incorporates established theatre consultancy practices in Europe and Australasia.
"I am excited to be joining Arup in Los Angeles and becoming involved with its consultancy work regionally and internationally," Young said. "The structure of the organization and its integrated approach to good theatre design will allow me to create better venues, which enhance the entire theatre-going experience for users and maintain their appeal and versatility in the future."
For more information, please visit www.arup.com.
Leave a Comment: