Management Shift for Robe, Anolis Brands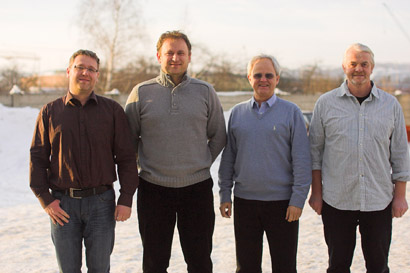 ROZNOV POD RADHOSTEM, Czech Republic – Robe lighting named Adrien Trecek operations director, appointed Harry von dem Stemmen as sales director, and named John Saunders sales director for Anolis.
Trecek, who will be based at Robe headquarters, will oversee operations, logistics, the production process and Robe's factory. Prior to the appointment, Trecek had served as a consultant for Robe.
Prior to his appointment as sales director at Robe lighting, von den Stemmen had worked for seven years as Robe's international sales manager and played a key role in the company's expansion to 120 countries.
Saunders, meanwhile, had served as Anolis business development manager since the brand's launch in 2005.
"This will help take Robe and Anolis to new levels of quality and excellence, and continue the trends of innovation and service that has made both companies so successful," said Robe lighting owner/founder and CEO Josef Valchar.
The restructuring follows the recent 3.5 million Euro expansion of Robe during the latter half of 2009. Robe also recently acquired PCB production company Dioflex, previously a long term electronic parts supplier.
For more information, please visit www.robe.cz.
Leave a Comment: