Matt Mills joins Touch Light & Media, Inc.'s Design and Management Team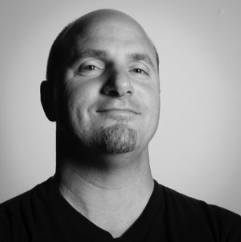 ORLANDO, FLORIDA, – Touch Light & Media is happy to announce the addition of lighting designer Matt Mills as Design Partner. Through the new partnership, Mills will become a member of the design and management team at Touch Light & Media, Inc. In addition, Mills will serve as entertainment/touring development specialist. He'll be focusing on turnkey solutions for the music industry.
More details from Touch Light and Media (www.touchlx.com):
Touch Light & Media, Inc., is a full-service lighting design and production company specializing in turnkey lighting solutions for corporate, industrial, and live events.
"Matt and I have worked together extensively over the years. His
talent and professionalism are second to none, and I am extremely proud and excited to have him on our team," – Andrew Douglas CEO
Matt has worked with many high-profile artists both domestically and abroad and built a long list of corporate credits along the way as well. Matt's most recent work was design and programing of the Disturbed "Immortalized" world tour. His wealth of experience as lighting designer, director, and programmer for live events of all types makes him an ideal addition to the management team.
"I'm extremely honored to be invited to join Touch Light & Media as a Design Partner. This is an amazing opportunity and I look forward to the challenges the new role brings." – Matt Mills Contact
E-mail: mattm@touchlx.com
Leave a Comment: