Music & Lights Names LightNeq S.R.O Distributor in Czech Republic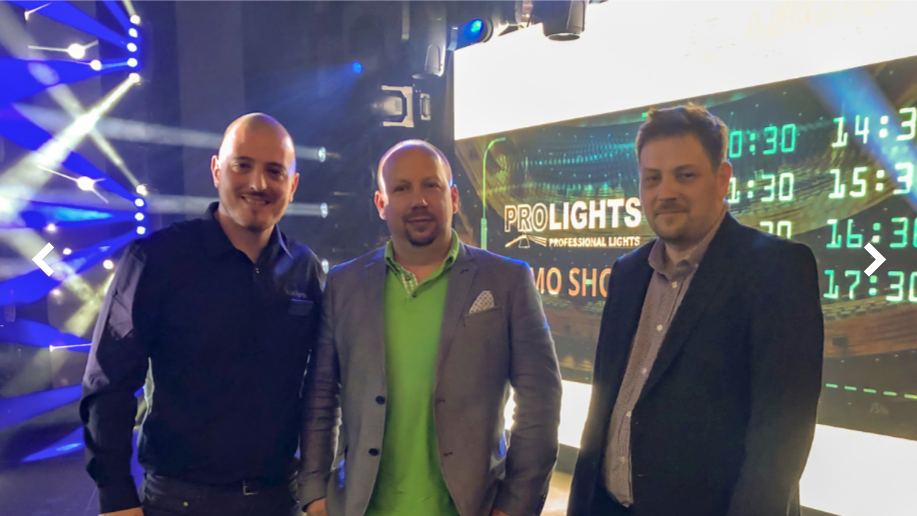 PRAGUE, Czech Republic — Music & Lights, the Italy-based manufacturer of Prolights, Tribe, ArchWork, DAD, ProAudio, Protruss and GDE branded products, named Prague based LightNeq S.R.O exclusive distributor for the company's products in the Czech Republic.
More details from Music & Lights (www.musiclights.it):
LightNeq S.R.O have a strong relationship with the largest production and rental houses throughout the Czech Republic but also with the smaller rental houses — priding themselves on being able to find a solution that fits all budgets. The reputation of LightNeq S.R.O has grown over the years with clients such as the Spandau Ballet and the O2 arena in Prague.
Managing Director of LightNeq S.R.O, Pavel Lenoch explains, "Each of the Music & Lights brands have been gaining a great deal of interest globally, and we know from having previously worked with the team and visiting the HQ, the support is in place for us to grow our relationship substantially by adding their brands to our portfolio. PROLIGHTS especially is making its mark on the industry and we can't wait for what is to come next!"
Fabio Sorabella, Music & Lights Managing Director adds, "Adding LightNeq S.R.O to our global distribution network will help to meet the ever-growing needs of the Czech Market. We really look forward to working closely with LightNeq S.R.O as our official distributor."
Paolo Albani, Music & Lights International Sales Manager adds, "I look forward to work closely to LightNeq S.R.O in the Czech Republic. I know their reputation and I believe they are the right partner to succeed in that strategic country as well."
For more information on LightNeq S.R.O, go to www.lightneq.cz
Leave a Comment: