New Joint Venture in South Africa: Gearhouse Splitbeam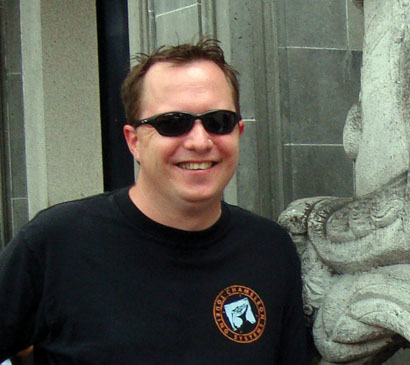 JOHANNESBURG – The Gearhouse South Africa Group launched Gearhouse Splitbeam, a joint venture between theatre services supplier Splitbeam and Gearhouse SA. The new joint venture will serve theatrical productions in South Africa with equipment and technical solutions. For at least a decade, theatrical productions have grown larger and become more technologically advanced. The gap between traditional theatre lighting and the moving and digital lighting rigs now required for a production has grown as well.
Alistair Kilbee, Splitbeam's business development manager, noted that rental companies have typically stocked the "wrong type of equipment at the wrong prices for theatre productions."
Splitbeam aims to address that market need with theatre-based and priced rental stockholding, serviced and maintained by a knowledgeable staff.
Kilbee will join the Gearhouse Group's Bezuidenhout Valley headquarters in Johannesburg. He has been managing Splitbeam for a number of years already, initially servicing lighting design and staffing requirements, then managing full productions including the coordination of sound, lighting, rigging and set companies for a diversity of productions. He has 18 years of theatre industry experience in all.
Kilbee's career began at Richard Loring's Sound Stage in 1992, working with Dennis Hutchinson, Simon James and Stan Knight, among others. He has served as technical director for productions including Fame – The Musical, The Merry Widow, Chicago, Rent, We Will Rock You, Beauty and the Beast, High School Musical and Cats. He has worked in China, Hong Kong, Singapore, Bangkok, Japan, New Zealand, Korea, UAE and Australia.
"Apart from the latest moving lights and LED components, theatre shows have and always will require a core base of fresnels, floods, profiles, 'top hats,' 'half hats,' scrollers, gobo rotators, zip strips and cyc units," he said.
"We will start by supplying lighting and staff for theatre productions and long term rentals. Our initial focus is on ensuring that the quality of the service and equipment is the highest possible, and our longer-term goals include expanding our stockholding to include rigging, sound and audio-visual elements."
"This has been a long-term dream of ours," said Gearhouse South Africa managing directors Ofer Lapid and Nasser Abbas. "Finally, we can supply theatre productions with exactly what they need at very competitive prices via the perfect vehicle – I simply cannot wait," added Lapid.
For more information, please visit www.gearhouse.co.za .
Leave a Comment: