Robe Names Pro4/Tarkeeb AVL New Distributor for Jordan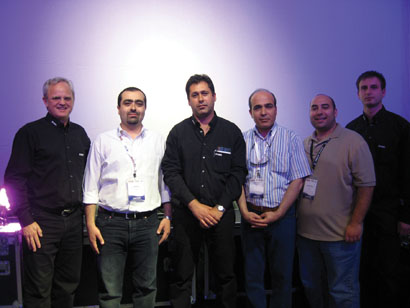 AMMAN, Jordan – Robe lighting has appointed a new Jordanian distributor – Tarkeeb AVL, which is a new division of rental company Pro4. Tarkeeb AVL has been set up to supply lighting, video and audio solutions, design, consultation, sales and installations for various projects at restaurants, hotels, multi-purpose and live entertainment venues. Elie Battah, Robe's Middle East regional sales manager, noted that he had been looking for a distributor in Jordan for some time to serve the market. With Pro4 having used Robe moving lights for the past eight years, Battah noted that "it made real sense to offer a distribution deal" when "they decided to set up a new division."
Through their work with Pro4, the Tarkeeb team had already received Robe product training along with hands-on experience with a wide range of Robe's products.
"I am really excited to be directly representing Robe," said Jaber Al Omari, Tarkeeb AVL's general manager, the first person in Jordan to sell a Robe fixture. He predicted "a great future" for the brand.
For more information, please visit www.robe.cz.
Leave a Comment: