SNP Productions Expands, Moves to New Facility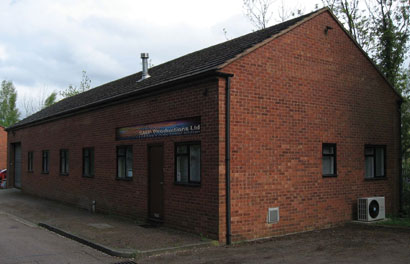 MILTON KEYNES, U.K. – After a busy 2009, SNP Productions announced that it has moved to a larger office and warehouse facility here. The company provides video control solutions rentals, sales, training and support. SNP has set up a dedicated training, prep and programming area to enable clients and freelancers working on SNP supplied shows to visit, work on their material and program elements of their shows prior to arriving on-site.
"Being able to set-up and configure a media server system saves valuable time during production rehearsals," noted SNP's Simon Pugsley. "This also ensures that the correct equipment is supplied and tested before it leaves the warehouse."
The new space will also be used for demos, and for testing newly-sold systems prior to delivery. The facility is located with easy access to major road networks and airports, and central London is 60 minutes by train.
"The new premises increases our operational efficiency," Pugsley said. "Having the space to establish a training, prep and demonstration areas was really important in the choice of building. These facilities will benefit all of our staff, freelancers and ultimately our clients."
The new Milton Keynes Office address is:
SNP Productions Ltd
Unit 1, 41 Simpson Road
Fenny Stratford
Milton Keynes
MK1 1BA
The phone and fax remain the same.
For more information, please visit www.snp-productions.co.uk
Leave a Comment: