USITT Names David Grindle New Executive Director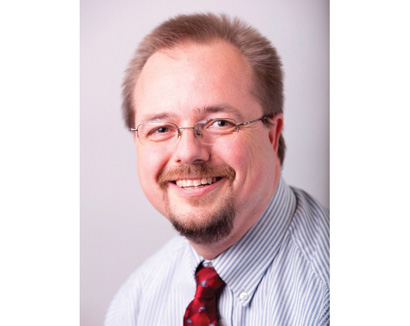 SYRACUSE, NY – The Board of Directors of USITT named David Grindle to the newly-created position of executive director. Along with the new position, USITT noted an organizational shift from an operational to a governance model with greater empowerment for volunteer participants. "We have been seeking a candidate to play a vital role as USITT celebrates and then moves beyond its first 50 years," said USITT president Carl Lefko. "David, who knows our organization well, possesses a wealth of management skills and is the perfect fit we had been seeking."
Most recently, Grindle was production manager for the Indiana University Department of Theatre and Drama in Bloomington, Ind., where he created the Stage Management Program. He has been a member of USITT for more than a decade, and has been an integral part of its Stage Management Mentoring Project. He is also a member of OPERA America's Production and Technical Committee, Stage Managers Association, and Production Managers Forum.
Grindle received his BA from Berry College and his Master's from Indiana University's School of Music. He has served as production manager for Atlanta Opera and as production stage manager for companies throughout North America.
Joe Aldridge, USITT's President Elect, noted that he looks forward to working with Grindle and to the increased opportunities for volunteer involvement made possible by the organizational changes.
For more information, please visit www.usitt.org.
Leave a Comment: