ARRI B-Mount Holds bebob 24 Volt Battery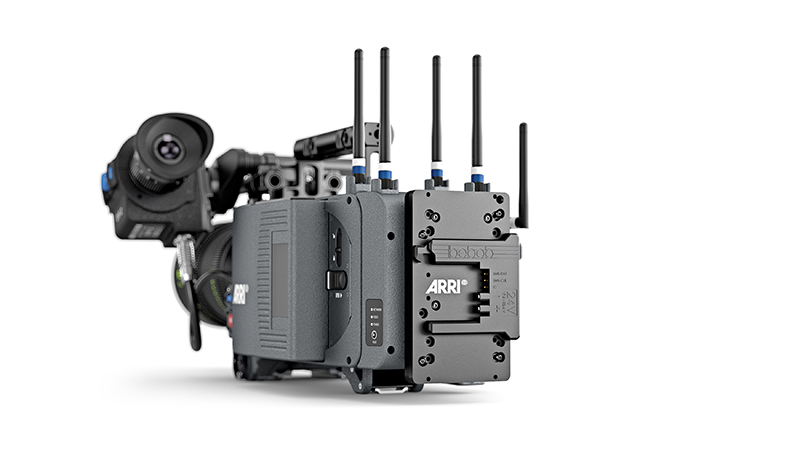 MUNICH – Today's digital cameras are increasingly pushing the performance limits of the established 12 Volt systems. In order to meet the increasing power demands of camera and lighting systems with a sustainable solution, the Munich battery manufacturer bebob, has developed the B-Mount—a new battery mount that makes it possible to supply 24 Volt devices while providing maximum flexibility regarding the choice of batteries and accessories. ARRI will be using the B-Mount for all of its future cameras.
More details from ARRI (www.arri.com):
This newly developed B-Mount interface has several decisive advantages compared to its predecessors. The new B-Mount provides 24 Volt high-power but is also equipped to support multi-voltage (both 12 Volt and 24 Volt). Being adaptable for the respective needs of compatible devices, the B-Mount makes it possible to supply all devices on set with a single battery system. Special attention was paid to designing a stable, robust construction, featuring the seamless interlocking of individual components. Having an open protocol and universal battery communication was also important in the B-Mount's development. Previously, manufacturers had to develop various data transmission protocols for different device configurations. With the B-Mount interface, only one protocol is required. With the introduction of the B-Mount, ARRI and bebob aim to create a new, universal 24 Volt industry standard.
The specifications for this interface have been made accessible and have already been shared with various manufacturers in recent months.
"Since the introduction of our ALEXA LF, we have been looking for a 24 V standard, which will make it easier to work on set in the future. Bebob has now created a fitting solution with the new B- Mount," says Stephan Schenk, Managing Director of ARRI Cine Technik, responsible for ARRI's Business Unit Camera Systems.
Christoph Aust, Managing Director at bebob comments: "We are very honored that ARRI supports the development of this important project. Besides its high-power capability, we consider the multi-voltage concept of the B-Mount interface to be a real game changer—therefore we will be presenting our first series of bi-voltage batteries with matching accessories at NAB."
Visitors of NAB 2019 can gain a first impression of the new B-Mount interface at the ARRI booth (Central Hall: C6325) and the bebob booth (Central Hall: C8436).
Features:
High power capability featuring universal battery communication
Robust construction and seamless interlocking of components
B-Mount will power all current and future ARRI cameras
Specifications are fully documented and open to third-party battery and equipment manufacturers
Leave a Comment: