Christie MicroTiles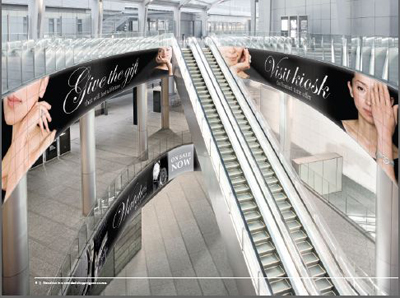 Christie MicroTiles are modular digital display tiles that can be stacked and clustered like building blocks to create display walls of various shapes and sizes. Christie cites color and image reproduction, wide viewing angles, and a near-absence of seams on display walls as advantages, with only a 1mm gap between the tiles. The LED- and DLP-based system is designed for use in public areas, with no lamps or other consumable parts to replace. The LED light engine, a key component of MicroTiles, is rated at 65,000 hours to half brightness usage, or nearly 7.5 years of continuous operation.

With a screen size of 16 inches (408mm) wide by 12 inches (306mm) high, the tiles also feature a depth of 10 inches (260mm) and require just 2 inches (50mm) clearance for rear ventilation.
Christie engineers designed the MicroTiles to be fully and easily serviced from the front. The tiles are "self-aware," with color calibration automatically performed by the sensors built into the MicroTiles.

For more information, please visit www.microtiles.com.
Leave a Comment: