City Theatrical Custom Outdoor Use Enclosures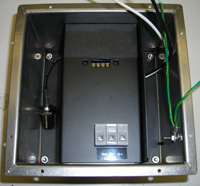 City Theatrical's 7400 series Outdoor Use Enclosures are for permanently mounting lighting, sound, distribution, and other control devices outdoors, in venues such as theme parks, hotels, architectural lighting installations, outdoor theatres, and other outdoor entertainment locations.
These boxes allow outdoor installation of indoor use equipment such as SHoW DMX transmitters and receivers, PDS-750 TR power/data supplies, DMX and Ethernet plug-in stations, houselight controls, worklight controls, and stage circuit panels.
The new enclosures are available with NEMA 3R, NEMA 4, or NEMA 4X ratings, with IP ratings up to IP66. They may be custom-ordered, and all styles will be ETL Listed to UL Standard 508A under City Theatrical's ETL Shop Listing. Available in steel, stainless steel or aluminum, they can be powder coated in a range of durable colors. C
ity Theatrical can implement customer designs or provide complete ground-up designs based on customer application requirements. All of the new 7400 series Outdoor Use Enclosures are designed and manufactured in City Theatrical's Carlstadt, N.J. factory.
For more information, please vist www.citytheatrical.com.
Leave a Comment: