City Theatrical QolorFLEX NuNeon
City Theatrical has expanded its QolorFLEX brand of professional LED lighting to include QolorFLEX NuNeon, a flexible and bright sealed LED linear lighting product that can be used to replace traditional neon lighting in entertainment and architectural projects.
More details from City Theatrical (www.citytheatrical.com):
QolorFLEX NuNeon was carefully developed to provide lighting and scenic designers with bold and bright accents for their designs. Each tape has a 12mm (1/2") minimum bending radius, making QolorFLEX NuNeon up to 80% more flexible than similar products.
Like all QolorFLEX products, QolorFLEX NuNeon is designed to be easy for lighting and scenic professionals to work with, and exceeds industry standards for service life. It can be cut to length in 50mm (2") increments, and includes 200mm (8") flat cables on both ends for easy connections.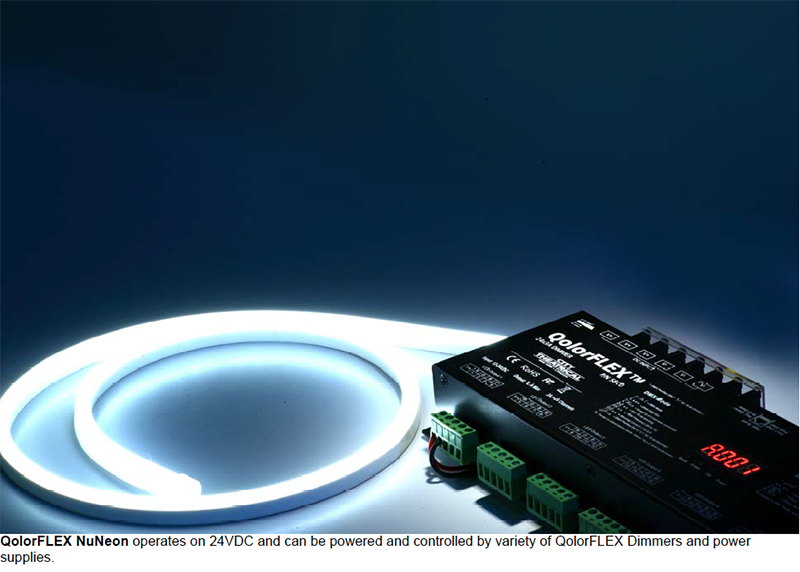 QolorFLEX NuNeon operates on 24VDC and can be powered and controlled by variety of QolorFLEX Dimmers and power supplies.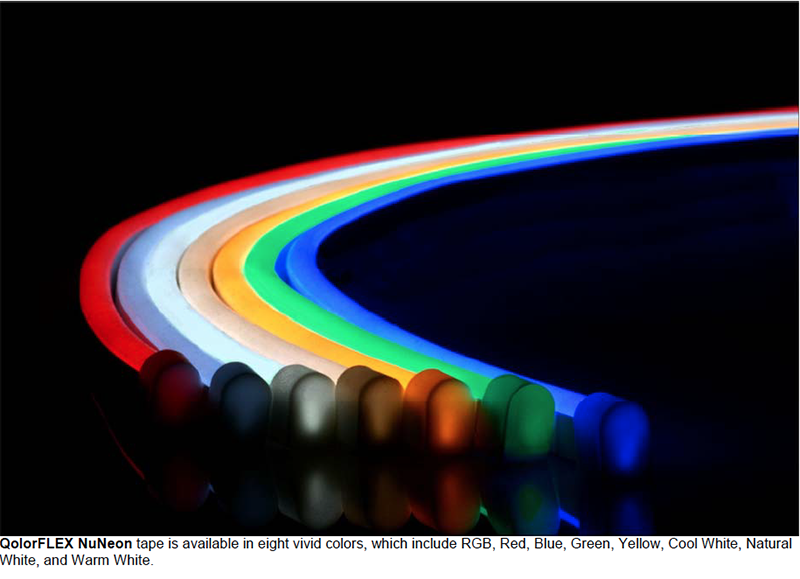 QolorFLEX NuNeon tape is available in eight vivid colors, including RGB, three types of white, and solid colors. Each tape is encased in a silicone extrusion with a white finish backing, and is
IP67 rated for indoor or outdoor use.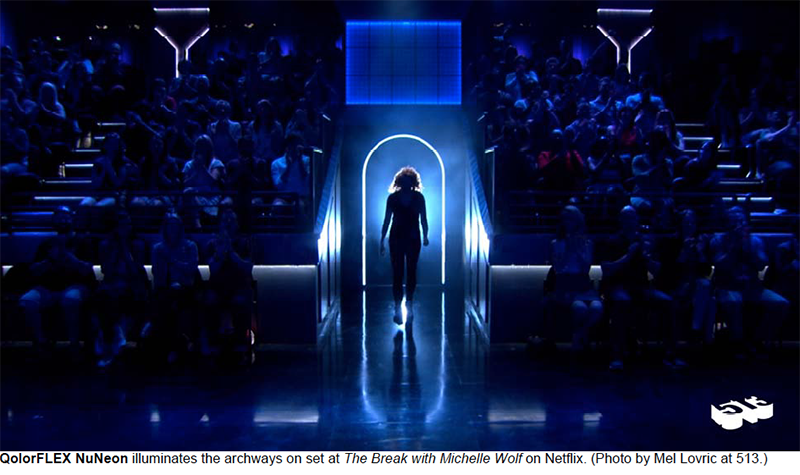 QolorFLEX NuNeon can be seen in many new productions and environments internationally, including The Break starring Michelle Wolf on Netflix and at Hudson New York, a Morgans Original hotel.
For more information on QolorFLEX NuNeon, watch:
To purchase QolorFLEX NuNeon in full 10 meter reels or sample strips, contact a City Theatrical Dealer at: www.citytheatrical.com/dealer-rental-locator
Leave a Comment: