Edirol LVS-800 8-Channel Video Mixer with DSK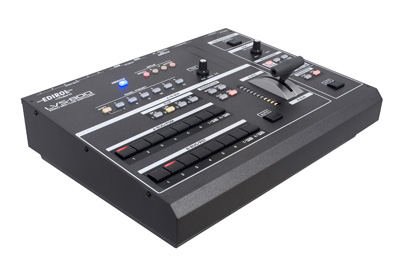 Roland Systems Group's LVS-800 is an eight-channel standard definition video mixer. The Edirol LVS-800 is well-suited for live events or installations requiring stability, ease of use and professional connectivity.
With the inclusion of a down stream keyer (DSK), dual computer inputs and options to support multi-screen output, the LVS-800 supports a variety of system design and creative productions options. For corporate presentations, the LVS-800 can drive more than one screen with different visuals on each.
Users can mix camera and video playback sources on one screen while directing presentation software, such as PowerPoint or Keynote, from a PC/Mac to the other screen. Features include: eight channel video mixer with two computer inputs for mixing between multiple sources; DSK (Down Stream Keyer) enabling graphics and title overlays; and separate program out and A/B mix outputs for multi-screen applications.
For more information, please visit www.rolandsystemsgroup.com.
Leave a Comment: