ETC EchoTouch Controller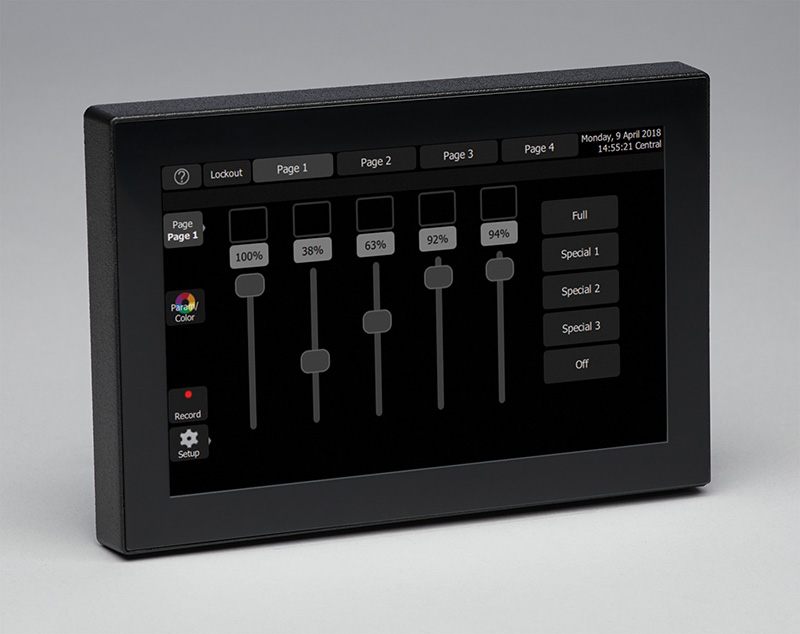 ETC's EchoTouch Controller is designed for multi-use spaces as a standalone or integrated controller for the company's Echo line of architectural lighting controls. EchoTouch is also a full-featured entertainment lighting console housed in a 7-inch touchscreen.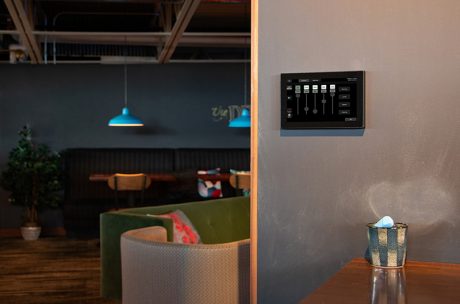 More details from ETC (www.etcconnect.com):
At Lightfair 2018, ETC debuted EchoTouch. Controlling and mastering lighting in such spaces as gymnatoriums, houses of worship, even bars or restaurants with a live stage, has never been easier.
Combining three powerful capabilities into one elegant device, EchoTouch can:
Act as an interface into a standalone or integrated Unison Echo control system
Provide status and control of all Echo products
Direct control DMX/RDM or sACN fixtures and devices
EchoTouch shines in all environments, whether it's turning lights on in a space for general use, managing preset looks for daily use and rehearsals, or firing cues during performance.
Building managers can use EchoTouch to program Echo zones and preset looks so day-to-day use of a space is easy. But when it's time for performance, users will have no problem programming their looks with the intuitive interface and easy-to-use faders and buttons displayed on a vibrant 7-inch screen. Native RDM for discovery of connected fixtures makes discovering and managing a lighting rig even easier. Color control is simple and accessible with a color picker and customizable color chips to let users take full advantage of their system.
The graphics on the screen support customized layout and naming for any application. The touchscreen interface provides three standby modes to conserve screen life: displaying a user-provided logo, dim, and off; and returns instantaneously to normal functionality with any user interaction.
Because EchoTouch is part of the Echo family it works flawlessly in an Echo control system. All Echo control and power products are compatible: control stations, responsive controls, interfaces – even Room Controllers and Echo Relay Panels. Integration and control for DMX and sACN fixtures and devices is also straightforward.
The stylish, sleek, and durable design is built to hold up to daily use and high-traffic areas. Its modern style matches common architectural finishes, and it's designed to be neutral to fit anywhere. The black glass front is offered in four bezel colors: Cream, Gray, White, and Black.
For more info, visit etcconnect.com/echo
Leave a Comment: