Guard Dog Low Profile Cable Protectors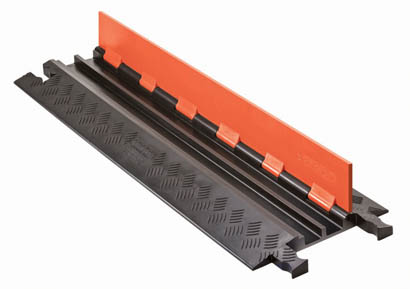 Checkers Industrial Safety Products' low profile top-loading cable protectors are available in 1-, 2-, 3-, or 5-channel models. They are 1.25" high with a .75" channel height and feature Dog-Bone connectors for modular interconnectivity and storage.
They can be ordered with standard ramps or low angle ADA-compliant ramps. Features include: 36,000 lb/tire (72,000 lbs/axle) load capacity; hinged lid; polyurethane construction; 5-bar tread plate for better traction; safety warning symbols molded into lid; and universal safety colors for high visibility. Permits compliance with 2008 NEC requirements (Article 525) for minimizing tripping hazard of electrical cables and cords at carnivals, fairs, amusement parks, and events.
For more information, please visit www.cableprotector.com.
Leave a Comment: