i-Pix BB7 with New Optical Design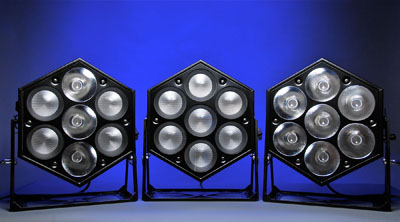 Specialist U.K.-based LED manufacturer i-Pix launched a new version of its BB7 LED luminaire with wider angles than the original 10º BB7 Beam Light fixture developed last year.
The new BB7 optics offer a 10º (spot), a 20º and a 35º (flood) beam angle in one fixture. The three different BB7 beam angles are all homogenized without any color striation within the beam, eliminating pixelation and blocky effects. A new "fast changeover" arrangement lets users and technicians swap between BB7 optics in approximately one minute. An optional freestanding yoke is now also available.
Distributed in North America by A.C.T Lighting 818.707.0884 (Los Angeles) or 201.996.0884 (New Jersey) www.actlighting.com
Leave a Comment: