Jem ZR44 Hi-Mass Fog Machine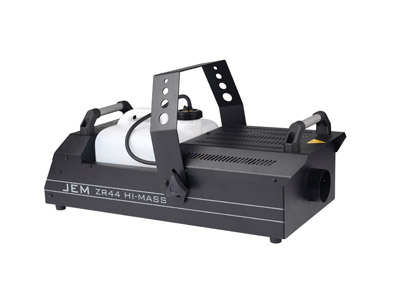 Martin Professional has launched the new Jem ZR44 Hi-Mass fog machine with an 1,800 watt heat exchanger and 1,200 cubic meter per minute output. It is capable of continuous operational and has a 9.5 liter fluid reservoir. The Jem ZR44 Hi-Mass fog machine includes Martin's proprietary "soft start technology," DMX interface and multifunctional digital remote. The machine is RDM compatible, allowing users to monitor performance and gather data remotely.
A variety of fluid options are available for different applications including Pro Steam Simulation for fast dispersing "steam" effects. It has a 7.5-minute heat up time and it can be floor mounted or truss mounted.
For more information, please visit www.martin.com.
Leave a Comment: