LightConverse 3D Virtual Show Platform (v40)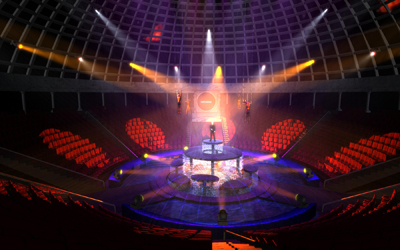 The latest Lightconverse 3D Virtual Show Platform lets users integrate and visualize multiple show-related disciplines in real-time, including lighting, video, laser, pyro and DMX controlled moving objects. DMX-controlled moving objects — objects that can be moved to multiple positions, rotated and scaled in any cue — include trussing, screens, staging, sets, and performers.
For more information please visit http://lightconverse.atfull.com/news/v40.html.
Leave a Comment: