GoVision Debuts 2mm Tiles To Upgrade High-Res Indoor Solutions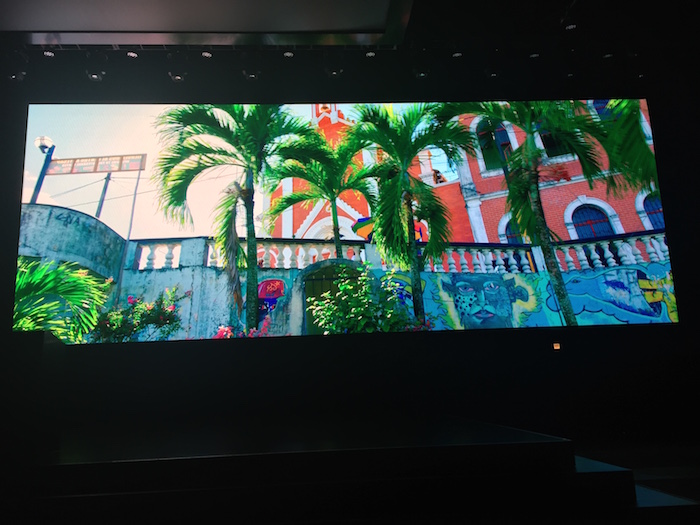 ARGYLE, TX – GoVision is once again operating at the cutting edge of LED technology with the introduction of state-of-the-art 2mm panels designed to significantly enhance the viewing experience at indoor events. The new 2.6mm SMD-Indoor panels offer true 4K resolution at manageable sizes (up to 32' by 18') as well as true HD resolution at minimal sizes (16' x 9'). The Black Body SMD products offer vivid picture quality and versatile durability, making them the perfect solution for indoor staging and production, concerts, conventions and expos and corporate meetings and events.
More details from GoVision (www.jumbo.tv):
"We are constantly searching for ways to enhance the LED solutions we offer to our clients, and these new 2mm tiles allow us to push the envelope even further at indoor events," said Scott McKinnon, executive vice president of sales and marketing for GoVision, a premier, full-service provider of large-scale LED video displays and related services, including production, creative content, custom design, fabrication and installation. "These new panels will support our continued growth in the indoor show space and enable us to offer the most advanced technology on the planet to live performers, convention planners, corporate meeting managers and others."
The 2.6mm tiles are lightweight, weighing in at just 18.74 lbs. (8.5 kg) per panel, which reduces the rigging required. The tiles feature up to 14-bit grey scale, offering clear contrast at a lower brightness, and flicker-free refresh frequency up to 3,840 Hz.
The panels are constructed with a natural curvature at +/- 5 degrees, with adjustable locks, which allows them to be creatively configured in convex and concave designs. They enable both rear and front serviceability, easy module replacement and quick-swap capabilities for power/data supply.
"Our 2.6mm SMD-Indoor panels display incredible still images as well as vivid film and video resolution, and we couldn't be more excited about the creative possibilities they present to our talented team," continued McKinnon.
Leave a Comment: