NEC Video Wall Gives The Fabulous Palm Spring Follies A Little Extra Kick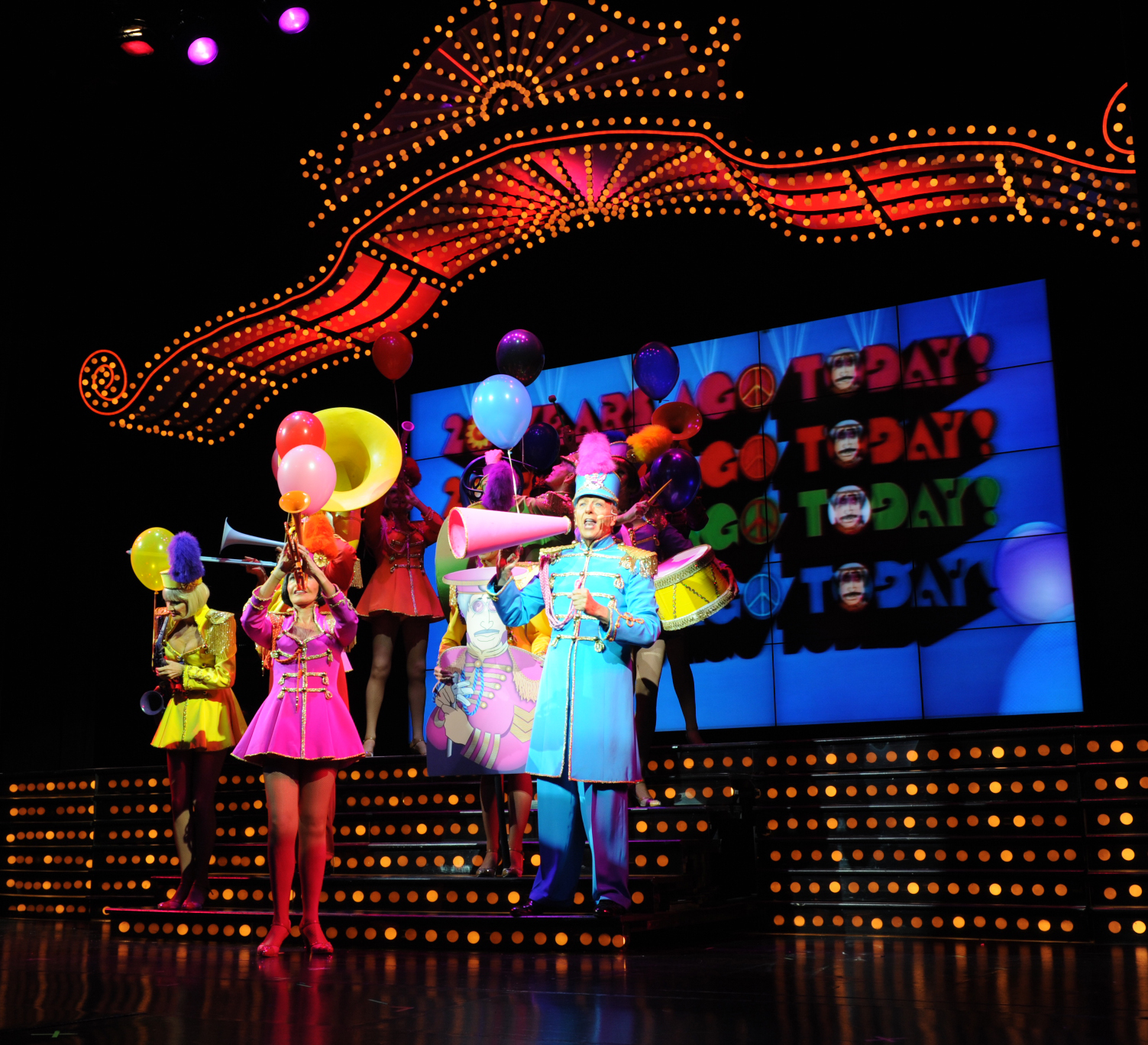 PALM SPRINGS, CA— As a vaudeville-styled musical revue reminiscent of classic Las Vegas showrooms, The Fabulous Palm Spring Follies had always relied upon true-to-the-era curtains and static billboards that could be rolled on and off stage.
But by early 2010, Riff Markowitz, production manager, and Bob Feudi, technical director, started investigating video walls as a space-saving way to add more backdrops and visuals to the show.
The key issue, of course, was that video "is a technology that didn't exist during the time the show is portraying, so we had to make sure our approach to it fit," Feudi noted. "We also wanted to be sure it would be an enhancement to our live performers rather than a distraction from them. They're our stars."
Screen resolution and color calibration were key issues — especially since Feudi was leaning toward using 25 screens in a five-by-five configuration.
The screens they selected for their video wall were NEC X461UN displays, which are 46" LCDs with 1360 x 768 WGA native resolutions in a true 16:9 aspect ratio. The screens' ultra-narrow bezel (7.3mm screen-to-screen) and TileMatrix technology allows up to 100 screens to be joined.
Feudi selected Fluid Sound, a San Diego-based specialist in the design and integration of commercial AV systems. The project was planned for the three-week hiatus between Follies show runs.
Most of the project went as planned, thanks to the combined efforts of Feudi, NEC and Fluid Sound, but there were still a few surprises — starting with the concrete wall to which they were planning to affix 3,000 pounds of display screens.
"When we were first looking at it, we drilled some holes in the wall and found it to be solid concrete," Feudi said. "As we got into the installation, though, we discovered that wasn't entirely true. Apparently, building codes in Palm Springs weren't as stringent back in the 1930s. But the Fluid Sound guys checked it out and assured us it would still work. They knew what they were doing, which made us feel a lot better."
The video wall was completed on-time and on-budget, which were the two key metrics for the project. Once the calibration of the 25 screens was completed, it created the desired effect.
Visit the Follies at: http://www.psfollies.com/
For more information, please visit www.necdisplays.com..
Leave a Comment: