Marcia Kapustin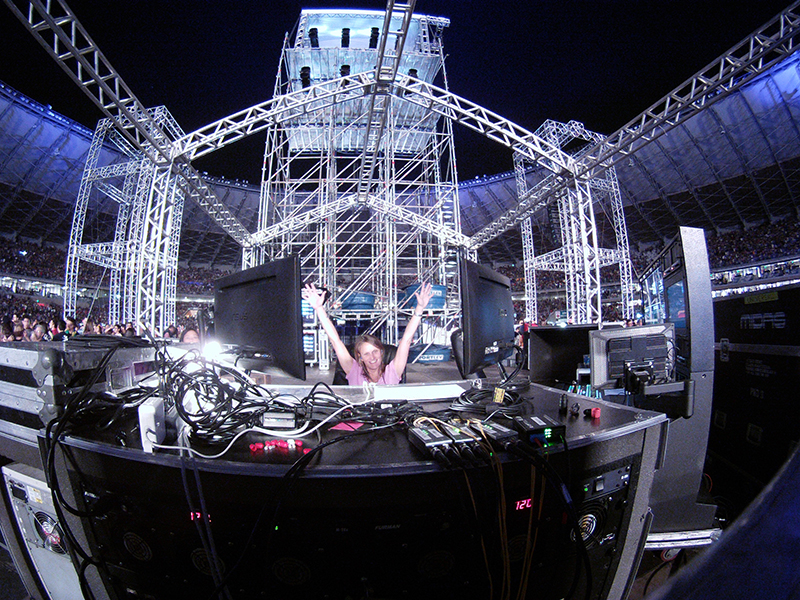 Video Content Producer, Video Director and Lawyer-in-Training
Marcia Kapustin, principal of Kosher Pixels, is a video content producer and a video director, working extensively in concert touring. She has currently taken a hiatus from touring to get a law degree. She has worked with a variety of bands, most notably Paul McCartney and Metallica, since her first major tour as assistant video director for U2's 1997-1998 PopMart tour.
She keeps her hand in touring, having done video direction for Metallica during her school break this summer, where she designed and built a lot of content before she returned to her books. Marcia spoke with PLSN recently on a break from her long days in the law library at Creighton University.
PLSN: How did you get started?
Marcia Kapustin: I got started back in undergrad at American University in Washington D.C. I was working full time during my junior year at the U.S. Chamber of Commerce, which had a large television studio in the city. I got into political and business programming. It was in '92 when I was stage managing for the RNC at the Republican National Gala, and they'd hired Nocturne to provide the video. The Nocturne guys were like, 'What are you doing here? You need to be in rock 'n' roll.' I was 21 or 22 years old. I am like, 'Sure, send me a plane ticket.' That led me into touring.
Next thing I knew, they sent me a plane ticket. I seriously hit the jackpot. I mean seriously. U2 PopMart was one of my first major tours, and I was the assistant video director. Then I get a call from the Baltimore Ravens — who were huge U2 fans, and huge technology fans. They became the first sports team in the country to switch from Jumbotron technology to LED. They called me because U2 had the largest traveling screen at that time; it was 96 by 24 feet. They brought me in for two-years. It sounds crazy, but we really pioneered the in-stadium sports experience.
I went back out on the road as the video director for Christina Aguilera's first tour and started working for other bands. I worked with Bon Jovi for years, then Aerosmith. I went back and forth between programming and directing. I then started with Paul McCartney and assisting Paulie Becher in 2002, dealing with screens and content. I started Kosher Pixels (KPX) around then to create content. My partner in KPX, Marcus Lyle and I started in country music with content for three Brooks & Dunn tours. I started video directing Metallica in 2003 and went on from there.
What is an essential element in the video director/client relationship?
Trust. First and foremost. Followed by listening to the artists. Artists are very creative and have a sense of what they want to do, but sometimes they cannot articulate that. There is a lot of pressure because we can sit and build all this stuff, but at the end of the night, my face isn't on the laminate; I'm not standing in front of 50,000 people. To really sit down, be patient, and try not to flinch when you hear things that go against your ideas; trust that artist's vision. There's been a lot of times that you think, 'I'm not sure about that,' but you do it, and it turns out well. There's a reason that those artists are extremely successful. They know their audience better than anybody. It's not your position to try and second guess what an artist's audience likes.
But, there's trust both ways. The best relationships are sometimes when you propose something and they're not sure about it. You ask for their trust, and they let you go for it. It is very exciting when that happens because it is a two-way street at that point.
What's been some of the more unique experiences you've had?
Something that always sticks in my mind was being a part of the 9/11 show in New York City. Just doing that show and remembering that we were on headsets for five hours and it was almost silent because you literally couldn't speak. There was a lump in your throat the whole entire time. It was just a very difficult show.
The McCartney shows stay with me. There are always great ones; having Ringo come on stage was special and a pretty amazing thing, just being there. Working with Paul is special. I mean it's a surreal thing, when you're walking and then suddenly Paul comes over and gives you a hug and a kiss and you're like 'Okay, wow! That's kind of crazy. My 16-year-old me just goes 'I just got kissed by a Beatle!'
I think for me, just being around the people, whether it's the musicians themselves or the crew. Going around working together with other people and making it happen is what is special. I try to stay present. Sometimes we slog through days and it's just like Groundhog Day. I try to pick out something and be present every day; I feel fortunate that I could do that.
What do you enjoy most about your job?
The people, 100 percent. I miss just being part of a crew; I miss that camaraderie. At this point in our lives, we don't get a chance to make friends the way we did when we were young. On a tour, you always have somebody around you; you always have somebody who has your back and you have their back.
I love to travel. I travelled before I even started working, because I grew up as an exchange student. I spent two years literally off the grid after I finished college, backpacking through India, Nepal and Southeast Asia. I knew that I had to do something in life that would let me be on the road.
One of the things I love about being a video director is the timing. I'm obsessed with timing and it started when I first worked in news. I had a news director that I used to work for in D.C. and he gave me my first stopwatch. As a video director, it's that same thing; that absolute timing of things. I love that.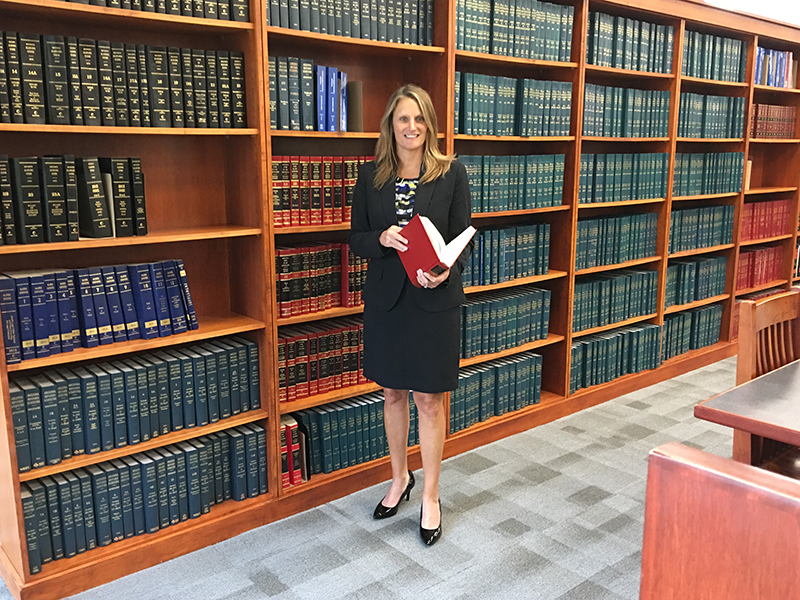 So why did you choose to go back to become a lawyer?
It's something I've always wanted to do. Ten years ago, I went back and got my MBA, which was a little bit crazy, because I did that while I was still touring full time. I thought it might be interesting to add law with it as well so that I can help companies with their business plans and be able to help them legally with incorporation, leases, contracts and partnership deals. I'll put the two together and see how far we go.
Leave a Comment: