Lasers and the Electric Daisy Carnival 2019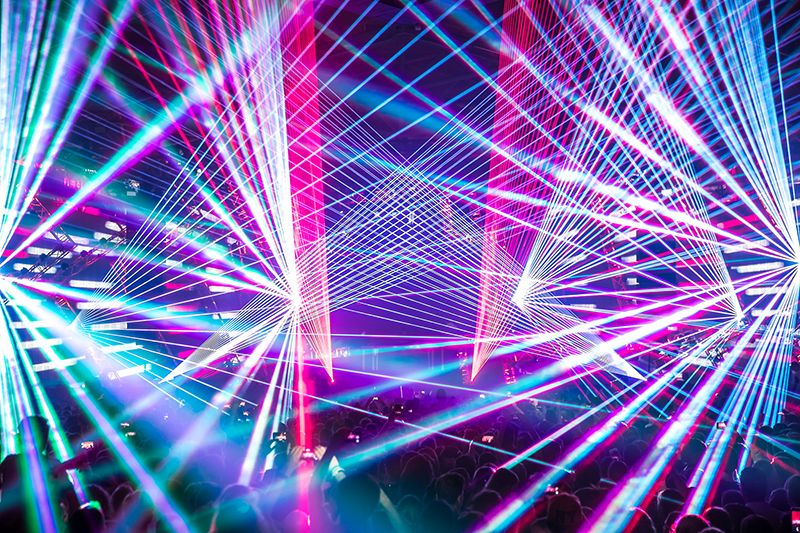 With Audience Scanning and High Power, Laser Shows are in Full Flower…
The people at Pangolin Laser Systems, Inc. and Kvant Lasers just finished working with visual designer Gabriel Fraboni and laser production experts Laser Image Netherlands to help create what is possibly the largest outdoor audience scanning show ever attempted in the U.S. for the Electric Daisy Carnival (EDC) at Las Vegas Motor Speedway.
The vast majority of lasers came from production experts Laser Image in the Netherlands, who now also offer one of the largest rental inventories of laser equipment in the U.S.
At EDC, revelers were treated to vivid and memorable laser experiences made possible through Laser Image's new Club Max 10 FB4 units, which have Pangolin's PASS integrated, along with other Kvant lasers, also with PASS integrated.
Along with immersive audience scanning effects from the Club MAX 10 FB4 units, the shows at EDC also featured high impact laser effects from custom Laser Image units with state-of-the-art OPSL projection technology.
‡‡         Audience Scanning with PASS Inside
Justin Perry, COO at Pangolin Laser Systems, Inc. and Kvant Lasers, notes that, with Pangolin's PASS hardware installed into the laser itself, the fixtures can be certified with the FDA, giving clients the ability to legally and safely set up audience scanning shows.
The Laser Image team was able to use this to their advantage to raise the visual bar of excellence that EDC is known for, Perry adds. "The team at Laser Image put out an amazing showcase of safe, compliant and legal audience scanning, on a scale never done before in the USA," he says.
Gabriel Fraboni, Martin Garrix's LD, was driving the control of the system from a grandMA with Beyond software acting as a media server. Across all stages at the EDC grounds, there were more than 190 lasers. Laser Image's programming and artistic team also worked with Fraboni very closely on the Martin Garrix production; both camps are tightly knit with one another.
‡‡         A Unique Workflow
What made this EDC unique was the manner in which the audience scanning display was coordinated. The PASS software is the only safety system approved by the FDA that will allow a laser to be used in a crowd scanning performance. Pangolin patented and manufactures PASS.
The other unique aspect is the fact that, specifically speaking about the Martin Garrix set, Fraboni controlled the whole show from a grandMA console using Beyond software and Pangolin's FB4's hardware inside the laser as a media server.
"What makes this workflow so powerful is that, as a lighting designer, Gabriel has the comfort and flexibility of using his desk, but he is able to control the engine of our Beyond software, so the laser show can be a lot more intricate," Perry says.
‡‡         Not Just DMX Triggering
"If lasers are run naturally from a desk, you have some degree of control, but lose creative freedom, as you are just triggering cues without the ability to actually create content. With Beyond in the background of the desk as a media server, you are able to do a lot more complex and intricate visual effects.
"Bear in mind, too, that it is a live laser show environment, which is even more impressive," Perry adds. "When you see Gabe run his show, it's pretty spellbinding. The quality of his work is second to none.
"From a manufacturer standpoint, Gabe took the technology and made it work on a massive scale, in a live show environment," Perry continues. "And this is what makes the Garrix show so unique."
Essentially, Fraboni is customizing the Beyond software to his workflow. He is using Beyond Universe and a tool called PangoScript. The Beyond Universe allows a lighting designer to create a customized layout for the desk. When the LD executes a given function from the desk, it will execute that function through the software.
Perry notes that Fraboni has programmed Beyond in such a way that it is a media server for the laser show. "It is a vastly more powerful setup than just basic DMX triggering. Very similar in nature to what you see being done with video these days." The workflow gives creative freedom to the LD, allowing them to control the effects from the comfort of their lighting console, with the power of Beyond's content creation engine.
‡‡         The LD as Development Partner
"We have worked with Gabe for years," continues Perry. "He's a lighting guy continually pushing the envelope. In doing so, he has given us a lot of feedback from a lighting designer's point of view. He'll come in and say, 'Guys, it would be great if Beyond could do A, B, and C, and here is why.' He really has been integral from a user point of view, sharing feedback as an LD for one of the biggest tours out right now," adds Perry. "I would consider him as a development partner. When you think about how young he is and how fast he has accelerated in the industry; it is unprecedented. Kudos to him. Gabriel has taken the time to learn all these disciplines and put them together with the brain of an artist. He understands how to combine lasers and lights in a manner in which they work in harmony. He knows when to hit the lasers and what effects to put on the lasers, so they accentuate a certain part of the music; he's just got that gift."
‡‡         A Massive EDC Arsenal
Hugo Bunk from Laser Image chimed in on the overall laser account at EDC. "Laser Image was the overall laser provider with fixtures spread across many areas. At stage three, Circuit Grounds, the one where Gabe did his show for Martin Garrix, we set up 24 Laser Image 20W diode lasers, from Laser Image The Netherlands, which are pretty similar to Kvant models, except better color balance due to more red and more green, as well having two blue wavelengths; 24 Kvant Atom 3400 + PASS, cross-rented from Pyrotek; and 18 Kvant Clubmax 10 RGB + PASS, also from Laser Image The Netherlands.
Elsewhere at EDC's stages and camping area, festival attendees saw impressive laser looks unleashed by an array of other laser effects. The arsenal there included 19 Laser Image Supernova OPSL HD 35W RROGCB units, 28 LaserImage RGBB OPSL 18W, 30 LaserImage Cyan OPSL 14W, 30 LaserImage Green OPSL 10W, five LaserImage White OPSL 10W, three Kvant Atom 3400 + PASS (cross rented from Pyrotek) and 24 Kvant Spectrum 20 FB4s.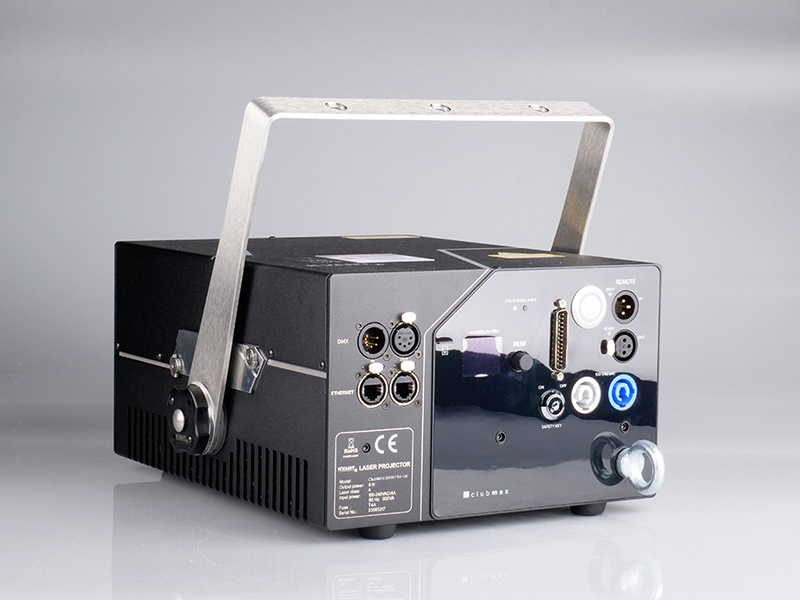 Other Laser News
Pangolin announced that the Palms Casino in Las Vegas is gearing up to be the first casino in town to install a full-scale audience scanning laser system. (For more on the new KAOS dayclub and nightclub, see related story, page 56). Closer to Pangolin's offices in Orlando, Full Sail has just built a full production rig set up with state-of-the-art laser equipment and technology to facilitate the establishment of a complete laser training and safety program. There, students will be able to take a formal laser training course as a part of their lighting curriculum.
For more information on Pangolin and Laser-Image The Netherlands, go to www.pangolin.com and www.laserimage.nl.
Leave a Comment: